HeyRecoveryCo Pro Handset
Try It Risk-Free For 90 Days | Free Shipping Globally
Sale price Price $229.00 Regular price $329.00 Unit price / per
ALMOST SOLD OUT!
"I never have to worry about any muscle pains when I train hard in the gym! Recovery isn't recovery without this thing!" - Tim W, USA
What you Get:
1 HeyRecoveryCo Pro Handset
1 Charging Cable (110-240 V)
4 Attachments
1 Free Carrying Case
Two Simple Steps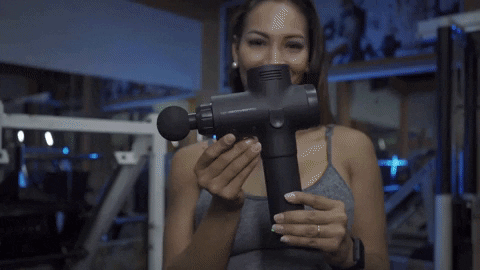 HeyRecoveryCo Pro Handset explained
Do you want to get rid of muscle pains? Are you done missing workouts because of severe DOMS? How about walking around with muscle imbalances that end up in injuries? Well, guess what? We know how terribly annoying it can be to lose all your gains from an injury that could have been easily prevented. If you want consistent massive gains from the gym while recovering even quicker then you're in for a treat.
Introducing The HeyRecoveryCo handset, using new and innovative technology our handset is the number #1  active release technique in the market. Our handset is designed to deliver long-lasting visible results such as improved muscle posture, range of motion and performance in a couple of weeks. 
Get long-lasting results at the fraction of the cost of physiotherapist visit.
✓ 100% instant natural muscle pain reliever
✓ Deeper, more intense stimulation of the muscles.
✓ Safe and effective at-home muscle pain reliever. 
✓ Works on any muscles (including tendons and ligaments).
✓ Completely pain-free.
✓ Fixes muscle imbalances in a couple weeks!
✓ Takes just minutes to use.
✓ 1000's of happy customers worldwide.
✓ One time purchase, no refills or recharges required.
✓ 90 day money-back guarantee, try HeyRecoveryCo  risk-free.
-
Our Handset is made for YOU
Our muscle pain reliever handset is perfect for bodybuilders and gym enthusiasts looking to get rid of muscle aches, knots and adhesions at the comfort of your home.
Using our cutting edge high frequency technology, our handset uses percussion proven to be the best active release technique in the market through rapid bursts of pressure into the body's muscle tissue .
Our handset uses mechanical oscillatory motion of up to 3200 percussion per minute going deeper into the muscle tissues proven to improve muscular strength, power development, reduce muscle imbalances, decreased muscle soreness, increased range of motion, and increased blood flow under the skin.
Ideal for a long term bodybuilding recovery tool, our handset device can perform a full body massage in as few as 30 mins and it's pain-free! 
How does it work?
The high frequency percussive vibrations breaks up muscle scar tissue, reduces inflammation, reduces muscle tension and breaks up those pesky knots that seem to linger after a hard workout. This results in an increase of blood flow for faster healing of injuries. Fixes muscle imbalances in a couple of weeks!
Does it hurt?
One of the biggest advantages of HeyRecoveryCo over other massage products is it uses a high frequency and high amplitude percussive technology instead of typical high frequency low amplitude technology that rapidly vibrate and overstimulate the skin. 
Our Guarantee
- Not happy? Not a problem! We are proud to offer a risk-free 90-day money-back guarantee. Just follow our money-back guarantee protocol to receive a full refund! 
- Your handset is covered by a full 1-year warranty! If your handset has any defects within 1 year of use we will replace it! 
- Your handset is certified for safe use, you know you can trust the quality of our product. Don't risk using an uncertified device!
- Customer satisfaction is our main priority. We have thousands of happy customers around the world using our product!
Available Online Only. We Ship Worldwide!
*Ships FREE Worldwide 5-13 Days(depending on location)*